Browse:
Home
/
Sexual Harassment
Sexual Harassment
Articles on Sexual Harrassment in the workplace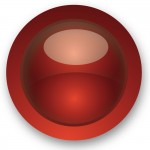 By Mike Fitz Gerald on September 16, 2010
Sexual Harassment is more common in the workplace than you may think. What some people try to pass off as mere friendly workplace banter can actually be sexual harassment. Avoid this and other pitfalls by reading our articles on this and other important subjects.
Continue reading...
Posted in Sexual Harassment | Tagged Damages, Sexual Harasssment | Leave a response