Archives by date
You are browsing the site archives by date.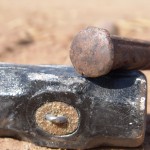 By Mike Fitz Gerald on November 2, 2010
Find out what you need to know about the Fair Work Act 2009 and how it impacts your workplace and your relationships with your employees and their industrial representatives.
Continue reading...
Posted in Fair Work Act, Legislation, Trouble(shoot) Empoyees | Tagged Fair Work Act, Modern Award, National System Employers | Leave a response