Browse:
Home
/
Weekend Penalty Rates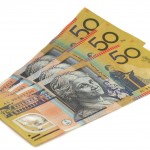 By Mike Fitz Gerald on September 14, 2010
The Award provisions for Cleaners working in Local Government in Western Australia are very flexible and allow employers to roster Cleaners to work ordinary hours at any time of the day or night on any day of the week at ordinary rates, with a couple of exceptions. Find out what these exceptions are and how to maximise your returns from Cleaning Services.
Continue reading...
Posted in Award Interpretations, Employee Benefits | Tagged Casual Cleraners, Weekend Penalty Rates | Leave a response